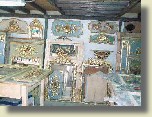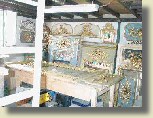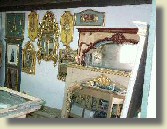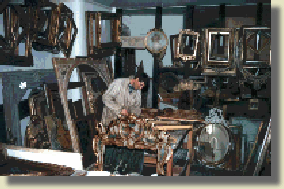 After receiving my training in Paris, I opened a workshop in 1990 at the foot of the Bayonne Cathedral in France, in the district of antique dealers as a gilder on wood and restorer of antiques and artifacts. Art.
It was in August 2001 that we, my family and myself, settled in Valencia, Spain.
Master Craftsman, I specialized in the traditional manufacturing - custom-made - and the reissue of piers, mirrors, trumeau mirror, frames, tops, angels, ornaments and woodwork style.
These replicas are executed in respect of their vintage models with, however, a clear technological improvement:
In the manufacture of moldings, is included a component making them more resistant to shocks:
- mechanical
- hygrometric (humidity, drought)
- climatic and thermal (sea air, air conditioning, heating ...)
Most of my models can be made to measure then gilded to the sheet and / or decorated with the color or polychrome of your choice.